28 Apr 2022
TM5-700 Collaborative Robot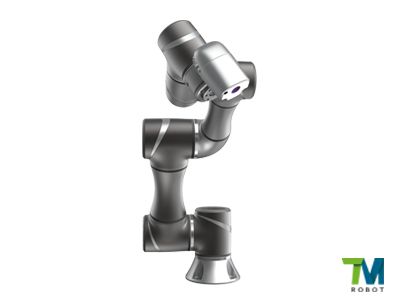 TM5-700 Collaborative Robot
The TM5-700 cobot by Techman Robot features simple programming, integrated vision capabilities and the latest safety functionality. Having vision integrated within the cobot platform, provides an intuitive way to deliver a true Industry 4.0 solution.
Applications
3C industries, Food, MedTech, Automotive and more
Payload
TM5-700 – 6kg payload and 700mm reach
Vision System
Techman Robots have a vision system with a built-in 5MP camera and is a huge technological breakthrough, producing the perfect integration of a vision system with the cobot's hardware and software. The functions it provides include shape matching, totem pairing, object position, image enhancement mode, bar code and QR code identification; colour recognition and OCR which are all easily configured from the integral robot design toolbox
Australian distributor
Australis Engineering are Australian distributors of the Techman Robot range of collaborative robots.