tna robag® 3e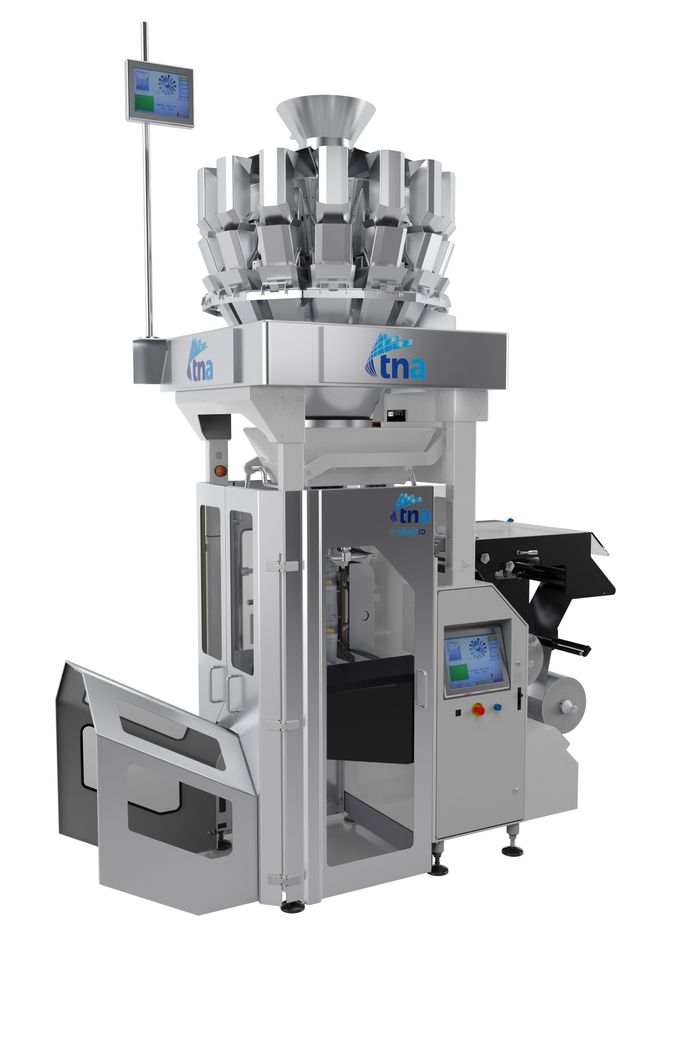 tna robag® FX 3e is a high-performance vertical form fill and seal (VFFS) packaging system that delivers the fastest speeds in the industry and the latest in automation with real-time EtherCAT® protocol.
Reaching up to 250 bags per minute*, the tna robag® FX 3e also offers superior flexibility thanks to its rotary triple, double, single and flat jaw configurations. With an integrated display controller CXE, smart diagnostics system, and enhanced serviceability, the tna robag® FX 3e bags just about any type of snack (or food application) faster and more efficiently than anyone else.
No matter what type of bag you need, changing out formers is simple and quick with our patented tna robag Auto Connect and Unload Assist. There's less physical strain on operators and more uptime for packaging your product.
*subject to bag type, film and product
Categories
End Of Line Bagging Systems
Form Fill And Seal Machines