TOMRA 5C OPTICAL SORTER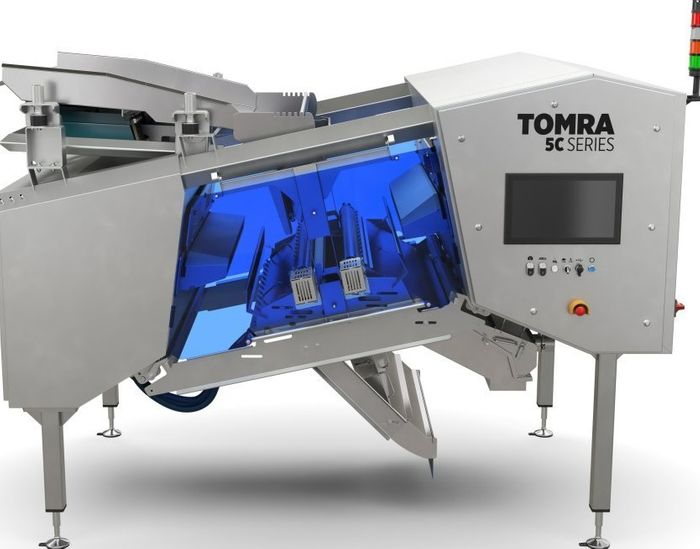 The TOMRA 5C is a premium optical sorter in the next generation of best-in-class solutions for the nut and dried fruit industry. The TOMRA 5C's upgraded system and industry-leading sensors seamlessly and immediately future-proof your operation's efficiency, safety, and yields through elevated sorting driven by data and more accurate removal of foreign material.
ENHANCED TECHNOLOGY
The TOMRA 5C is the next generation of expectation-defying technology from TOMRA Food, built with the processor and operator in mind. Industry-leading sensors combined with big-data analysis deliver a clear picture of each and every nut and all foreign material; setting your team up to make real-time decisions to boost your chances of a better profit, higher quality yield and expeditious equipment pay-back.