TRAY DRYER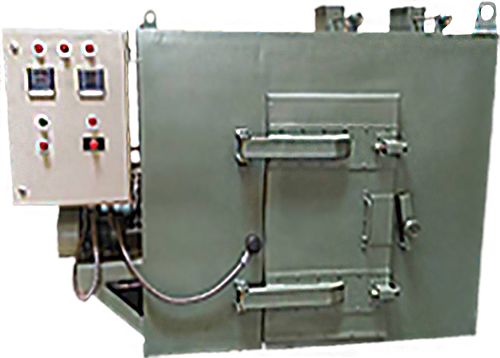 Output Capacity: 50 to 500 Kgs / batch
CABINET
The cabinet of the Dryer is made from MS angle frame of double wall construction. The structure is made out of 65 x 65 x 6 mm thick MS angle.
HEATING
Gem Indirect Fired Hot Air Generators have been proved most economical and cost effective with faster drying and increased production with our Dryers.
AIR CIRCULATION:
High Efficiency Axial Flow Fans mounted at most appropriate places in the Dryer plays an important part in faster drying and provides uniform air circulation within the Dryer.