Baker Perkins - TruBake HiCirc oven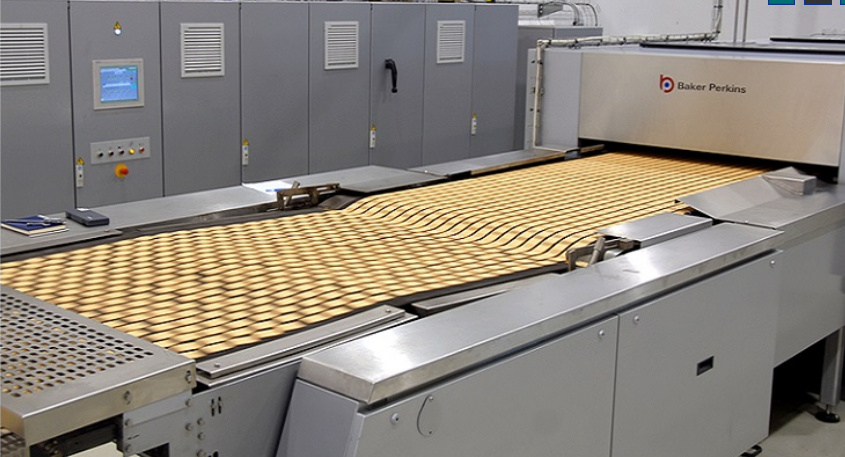 This modular Baker Perkins oven uses a high-rate direct convection heating system to achieve exceptional product quality, high throughput with low operating costs.
Precision control of temperature and airflow above and below the band creates a stable, predictable environment capable of even baking, good moisture extraction and minimal fuel consumption. A choice of heating system, zone length and the ability to be combined with other oven types enable the TruBake™ HiCirc to be configured to the precise needs of any application.
The same bake is achieved at a lower temperature by increasing the volume and velocity of the convection air. This is enhanced by a return system that quickly removes spent air from the baking surface and prevents slowing of heat transfer to the product.