Baker Perkins - Tweedy SuperCool High Speed Mixer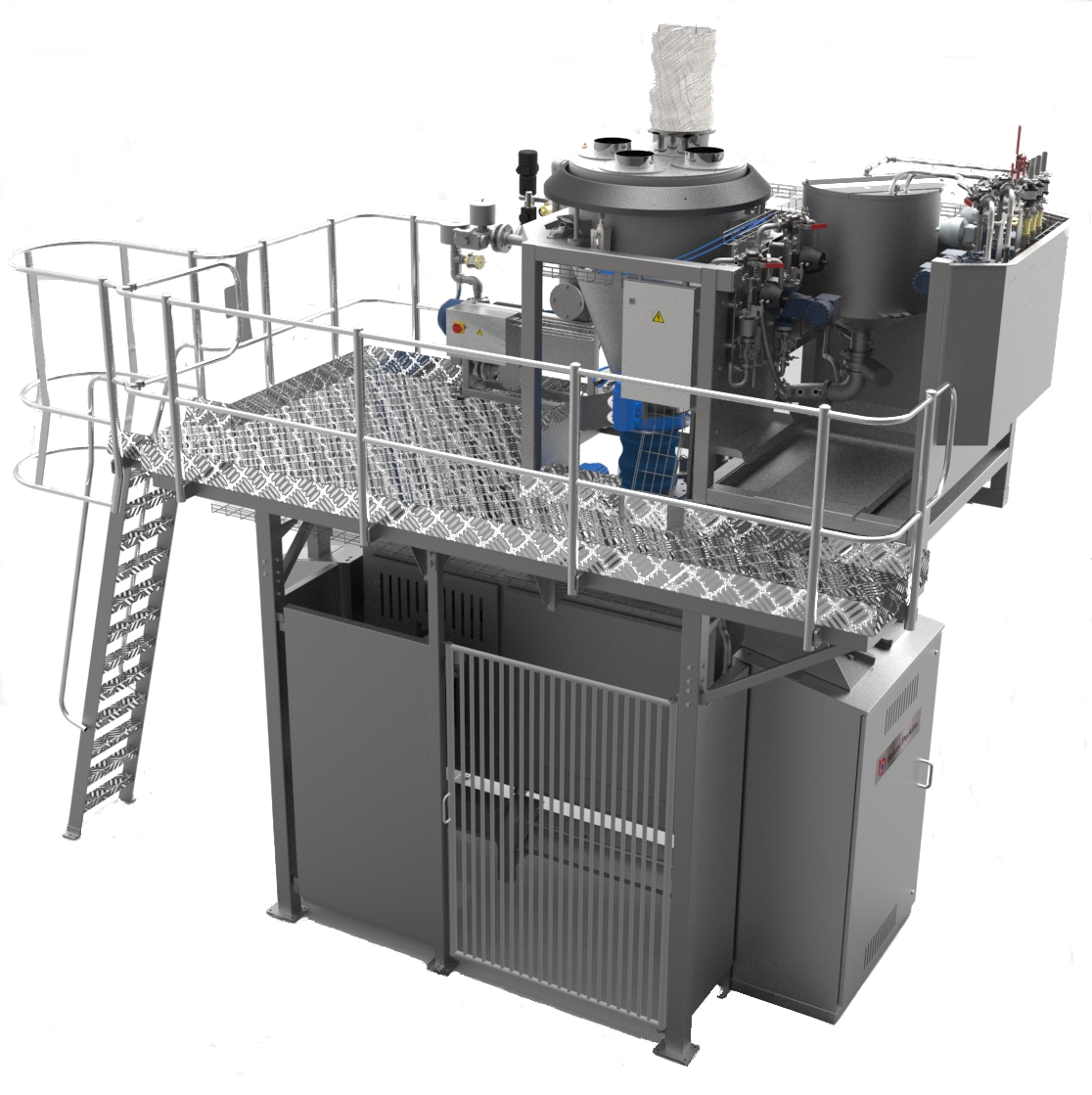 The Baker Perkins Tweedy™ is an integrated weighing and mixing system for all types of mechanically developed doughs. Consistent quality is achieved by rapid mixing in small batches under pressure and/or vacuum, while hygienic design and automatic controls contribute to high levels of operational efficiency.
The Tweedy™ mixing system integrates weighing and high-speed mixing into a single machine with a common control system. It is suitable for all types of mechanically developed dough, including pan/tin bread, rolls and burger buns, pizza bases, artisan bread, rye bread and brioche. The range covers batch sizes from 85 to 385 kg with up to 14 batches per hour possible (depending on dough characteristics and mix time) for outputs between 1,190 and 5,390 kg/hr.