01 Feb 2022
Urschel - DiversaCut 2110A® Dicer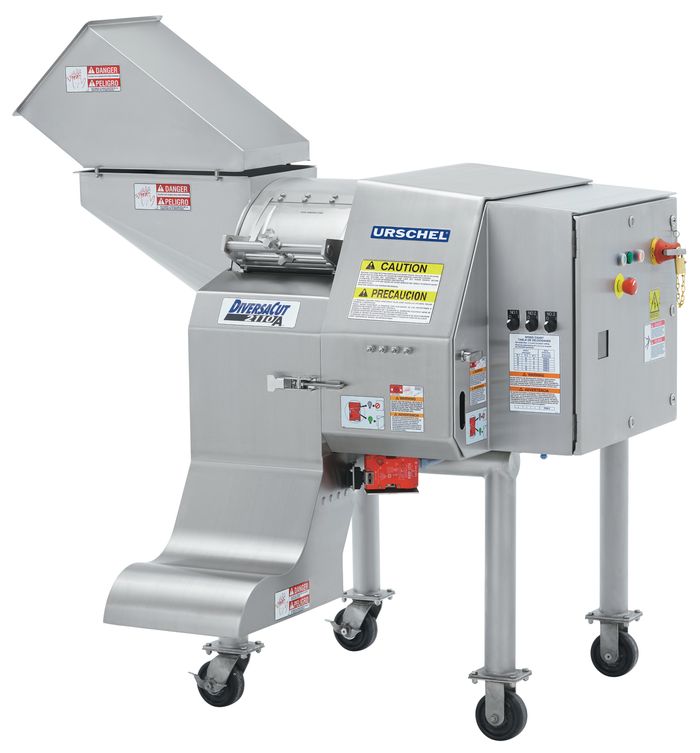 The DiversaCut 2110A® Dicer dices,strips,slices,granulates & shreds at high production capacities.
Available in 3 models offers cost-savings by limiting the need for pre-cutting of products.
All models feature high capacity production capabilities and continuous operation for uninterrupted production. The compact cutting zone, completely separate from the mechanical zone establishes precision cuts as the product moves throughout the process. Slice adjustment dials and locks in the slice size.