VIBRATORY FLUIDBED DRYER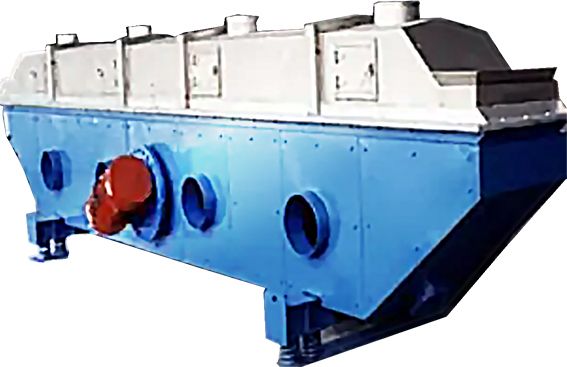 Output Capacity: 250 to 1000 Kgs / hr.
Salient Features:
The material of the drum could be Mild Steel, or any grade of Stainless Steel.
Scrapper knife is usually Stainless Steel or Phosphor Bronze.
Hood is used to prevent toxic vapours.
Heavy duty drive is designed for smooth, continuous and trouble free running.
Applicator Roller is used to transfer the feed material from the Feeding Tray to the Drum
Applications: Powered Granules, Salt, Tea, Spices, Coconut, Leaves, Bread Crumbs etc.