29 Mar 2022
Videojet 1280 Continuous Inkjet Printer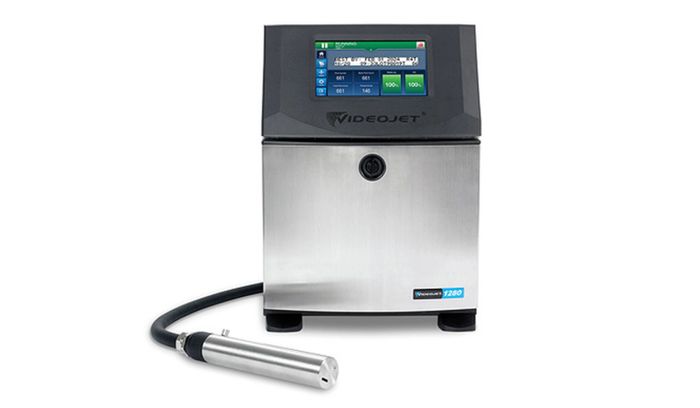 Continuous inkjet printer performance and operator effectiveness made easy.
Videojet 1280 Continuous Inkjet (CIJ) Printer is one of simplest CIJ printers available. It includes a simple to use intuitive interface and smart design features including:
An 8" tablet-inspired SIMPLICiTY™ interface, which reduces operator printer interactions, and helps avoid potential user errors.
A single Videojet SmartCell™ service module that is easy and quick to replace enabling you to maximise line productivity and no additional downtime.
Videojet Smart Cartridge™ system, a no mess, no waste, no mistake system which enables drainage of all fluids from the cartridge, thus offering additional protection against leakage during transport and handling.