WASHER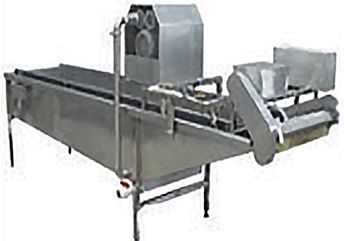 Output Capacity: 250 to 1000 Kgs / hr.
Gem offers advanced washing solutions for vegetables, fruits, leafy greens and much more. Our wide range of washing systems caters to different application needs.
Features
Non-mechanical designs that treat products gently whilst effectively removing all bacteria, stone, sand and floating wastes.
Automatically optimises the flow of water and air for washing different types of food products.
Optional floating debris removal system for the removal of the smallest of unwanted items.
Remove bacteria without the use of any chemical additives.
Low maintenance and high on reliability.