Wraparound Case Packer NEW!!!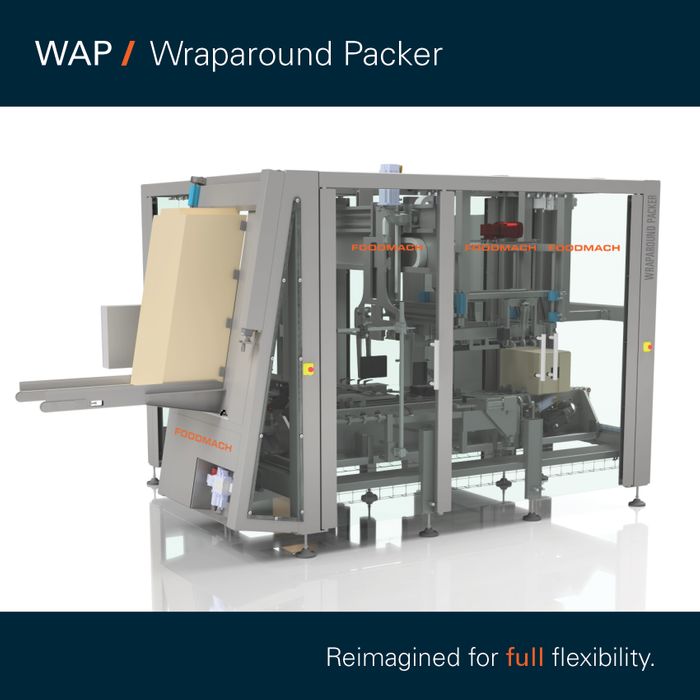 Pack sizes keep changing and every time they do, it's a case packing headache. What you need is the most flexible Wraparound Packer on the market, and we've created it.
The new Foodmach Wraparound Packer has four servos and a fixed height magazine, so adjusting pack sizes is easier than ever before. Changeovers are tool-free and generally take less than 10 minutes. See it in action on our stand!