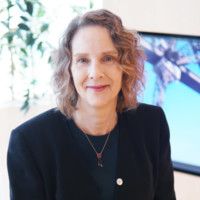 Dr Ingrid Appleqvist
Food Innovation Centre | Leader / Senior Principal Research Scientist
,
CSIRO Agriculture and Food
Dr Ingrid Appelqvist is a senior principal research scientist and the Group Leader for the Food Innovation centre in CSIRO Agriculture and Food. The group research involves engaging clients to develop bespoke solutions and accelerate innovation to enable delivery of new product and processes to access new markets and consumers.
She is the Project Director for the CSIRO National Food Innovation Hub in which we are looking to develop end-to-end pilot scale food processing to support industry innovation growth and acceleration.
Ingrid has over 25 years' of experience in food and nutrition research with focus on healthy ageing and designing food breakdown during eating to deliver desired sensory properties. She has broad commercial experience having worked in a global multinational food company and gained commercial experience working in their business arm. Ingrid has led multidisciplinary research teams developing the research strategy and has experience with intellectual property and delivering projects to clients.