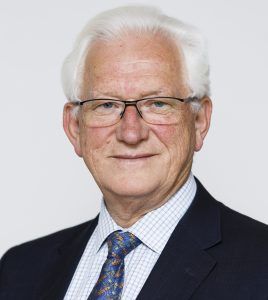 Professor Edward Kosior (UK)
Edward's goals are to help preserve and improve the natural environment through novel technologies that reduce waste generation and increase the closed loop economy that promotes high efficiencies in the use of limited resources and truly sustainable materials. He is also working on mitigating plastics in oceans and encouraging adoption of science and best practices in avoiding the environmental problems facing developing countries.
Edward Kosior received a Bachelor of Applied Chemistry and Diploma of Education from Melbourne University and Masters of Engineering Science in Polymer Engineering from Monash University Australia.
He worked at RMIT University, in Melbourne, Australia from 1975 to 1997, reaching the level of Associate Professor in the Department of Chemical Engineering, teaching polymer engineering and supervising PhD and MEng students. He was the inaugural Director of the RMIT Polymer Technology Centre that conducted industry focused polymer research into recycling.
He joined Visy Industries in 1997 as Senior Research and Development Manager for Visy Recycling. In this role he was responsible for the plant design and business development of markets for recycled plastics.
He set up Nextek Ltd in London in 2005 providing strategic advice and consulting to Fortune 500 organisations on end of life options for packaging wastes as well as complex materials. Projects delivered have included:
UK: Development of a food grade PP recycling process and large scale trials
Switzerland: Strategic advice and options for using recycled materials in branded products
Australia and New Zealand: Design and commissioning a large new plastic recycling facilities
USA: Re-design of large scale PET recycling facility to increase output and quality targets
UK: Design of recycling plant for the recovery of post-consumer films plastics shopping bags
Canada: Best practice in collection and reprocessing of post-consumer plastic films
UK: Development of detectable black colourants for automatic sorting of plastics packaging
UK: Development of fluorescent markers for the high speed sorting of post-consumer plastics packaging
UK – Malaysia: Development of bio-based meat and fruit packaging with extended shelf life
UK – India: Development of affordable films with controlled permeability for food waste reduction
He is an Honorary Professor at Brunel University London, at the Wolfson Materials Processing Centre. He is a Fellow of The Society of Plastics Engineers (FSPE), Fellow of the Institute of Materials, Minerals and Mining (FMMM), and a Fellow of Royal Society for the Encouragement of Arts, Manufactures and Commerce (FRSA).
His most recent award was the Prince Philip Medal for "Polymers in the service of Man".
He holds several patents for the recycling of plastics and has been instrumental in the introduction of recycled plastics into food packaging in Europe and Australia (PET, HDPE and PP).