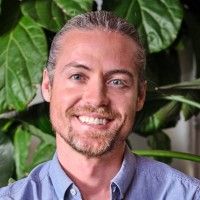 Morgan Wyatt
Co-Founder & CEO
,
Greenlid
Co-Founder of Greenlid Envirosciences.
Inventors of the Greenlid, the first fully compostable compost bin, Biotraps, the biodegradable mosquito trap and Greensift, a biodegradable & sifting cat litter tray.
Morgan was born and raised in Brockville, Ontario. He is the co-founder of Autom River Inc. and the creator of The Greenlid, the first fully compostable compost bin. He attended University of Toronto for his undergraduate degree, specializing in Pharmaceutical Chemistry, later completing a Masters at Imperial College London (UK). Morgan most recently completed his PhD at McMaster University in Chemical Biology where he published 9 scientific articles, 7 patents and is recognized with many academic and research-based awards. His expertise in chemistry and microbial metabolism led him to create the leak-proof formulation that is used for The Greenlid and is commercializing the technology in several applications across the world.