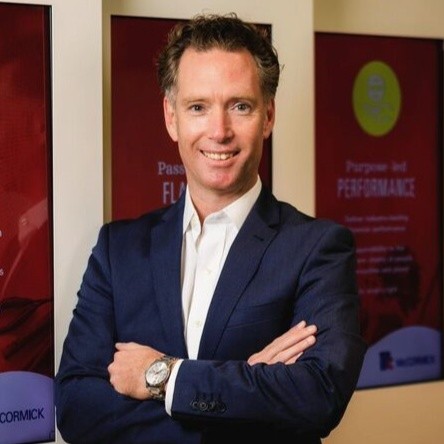 Nicholas White
Nick is a FMCG CEO with extensive global experience & a strong track record of delivering transformational innovation, business turnarounds & growth. He is a no nonsense, results orientated, collaborative leader able to build effective teams, drive change, continuous improvement and deliver commercial outcomes.
Nick was appointed CEO of Gourmet Garden Herbs & Spices in 2008 after 13 years with Kraft Foods in Australia and the USA. At Gourmet Garden Nick & his team pioneered design lead thinking principles to develop a world first "Lightly Dried" innovation in herbs & spices, securing a 2ndgeneration patented technology.
The business attracted Advent Private Equity investment in 2013, delivering 100% trade sale to a $4.2B US listed company at triple value in 2016.Nick was appointed Managing Director of McCormick Foods Australia following McCormick's acquisition of Gourmet Garden in 2016.
Nick led a transformational turnaround for the Australian operations, setting a new vision, restructuring & integrating the Gourmet Garden & McCormick operations, building a high performance culture, new growth platforms & returning the McCormick Australia business to 10% operating profit in 2 years. Today Nick is the CEO of Flavour Makers a pioneering Australian, family owned food development &manufacturing business that has been operating for 30 years & operates across 11 countries.
It manufacture's ingredients, private label & it's own brands including Australia's No1 Indian sauce brand Passage to India, Street Kitchen, The Australian Organic Food Company & most recently Prana On Australia's leading plant based protein & supplements brand.